z is for zucchini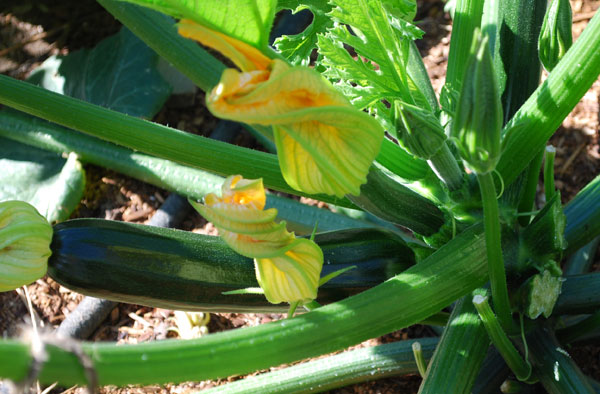 Zucchini is part of the
squash
a
nd pumpkin family and you probably know it as the courgette . Zucchini is a very abundant producer and you will probably need no more than two or three plants in your garden. Zucchini does not keep well, so it is best enjoyed during the summer months.
The two most common mistakes zucchini growers make are:
Planting too many
Waiting too long to harvest
When planting zucchini, 2 plants will produce plenty of zucchini for a family of 4. It's probably better to plant a mixture of zucchini and other summer squash, like patty pan or crookneck, so you have a mixture of colors, textures, and flavors.
Thats the A - Z challenge over !!! Thanks for following me hope you continue to do so !!